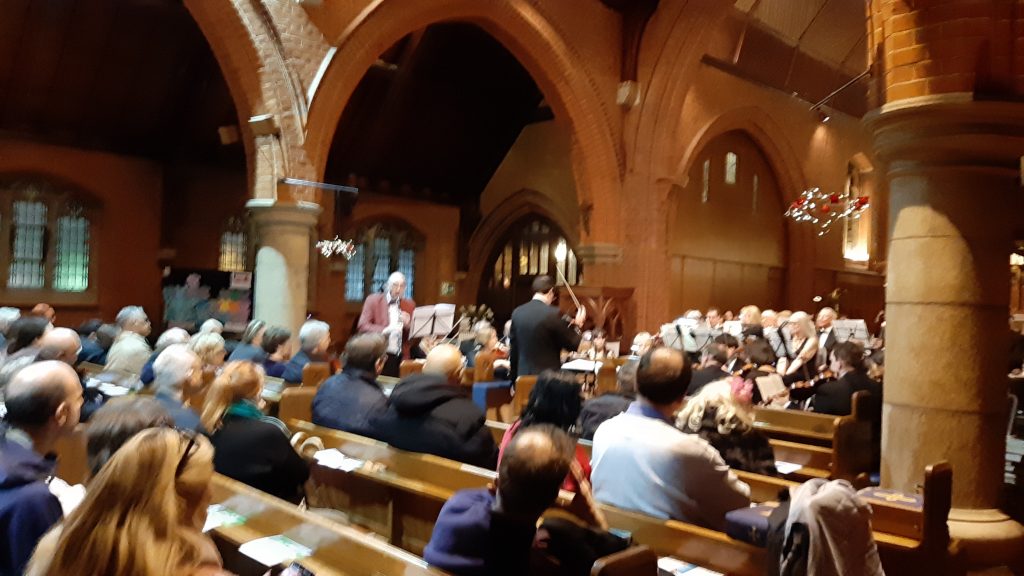 Elstree Mozart Players lead by Lucy Cumming, conducted by Derek Holland performed a wonderfully concert at All Saints Church in Borehamwood on Saturday 29th February 2020.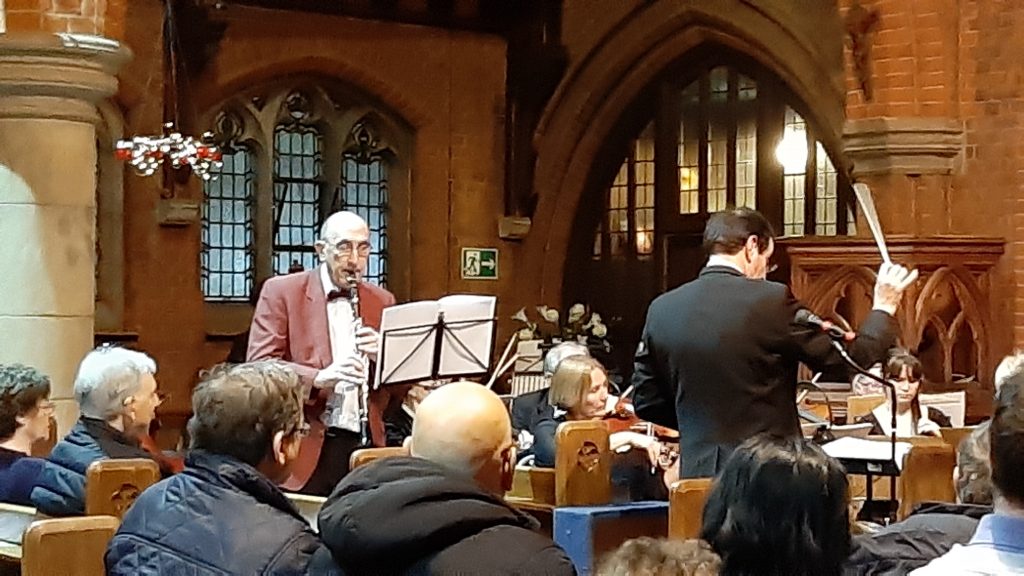 This Concert featured 'Vivaldi's Gloria' plus 'Zadok the Priest'. The programme also includes Mozart's Clarinet Concerto and Tchaikovsky's Rocco Variations.
Soloists for the evening were internationally renowned soprano Janice Watson and Barbara Shapiro.
The concert also featured
Alisa Franklin on Cello performing Tchaikovsky Rococo Variations plus
Stephen Randall performing Clarinet Mozart Clarinet Concerto.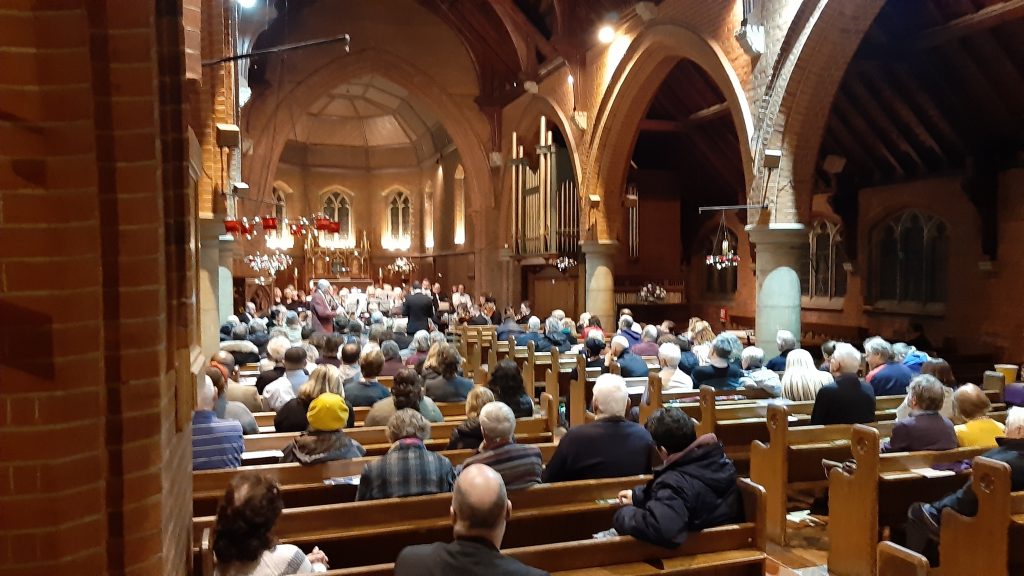 The audience, in excess of 85 packed in to the church for a wonderful evening of live music raising funds for the 'Dementia Club of Elstree & Borehamwood'.
The orchestra consisting of 42 local musicians and a choir of around 50 drawn from across Hertsmere.
The concert, which has been organised in conjunction with Rev. Tim Warr, Vicar of All Saints Church who welcomed everyone to the church at the beginning of the evening.
Cllr Victor Eni, deputising for the town mayor, presented two bouquets of flowes to Janice Watson and Barbara Shapiro at the conclusion of the evening.