On Saturday 19th November Elstree Mozart Players, working in partnership with The Rotary Club of the Studios of Elstree and Borehamwood presented a fundraising concert in aid of The Noah's Ark Children's Hospice, which is based in Barnet.
The charity is one of the designated causes for the Studio Rotary's Club President, Sasha Capocci.
The concert raffle raised £400.00 for the Noahs Ark Children's Hospice.
The Mayor and consort of Hertsmere Borough Council, Cllr John Graham, and his wife Barbara, plus town mayor Cllr Sandra Parnell were in attendance.
The audience were enthralled by the performance of internationally renowned soprano Janice Watson who performed several well-known Arias, such as 'Strida La Vampa' by Verdi, 'The Suns whose Rays' from the Mikado, and 'Habanera' from Bizet's Carmen as part of the evenings concert.

The orchestra performed a programme of 'light classical music' for all tastes, featuring many well known pieces, such as The Light Caverly by Suppé, The Merchant of Venice Suite by Arthur Sullivan, The Emperor Waltz Op 437 by Johan Strauss, concluding the concert with The Cockaign Overture (In London Town) by Sir Edward Elgar
At the close of the concert Town Mayor Cllr Parnell, offered a vote of thanks to all those who had made the evening possible, which included Sasha Capocci, Pat Strack, Andrew Grady, along with other members from the Studio Rotary Club who had assisted in the running of the evenings concert.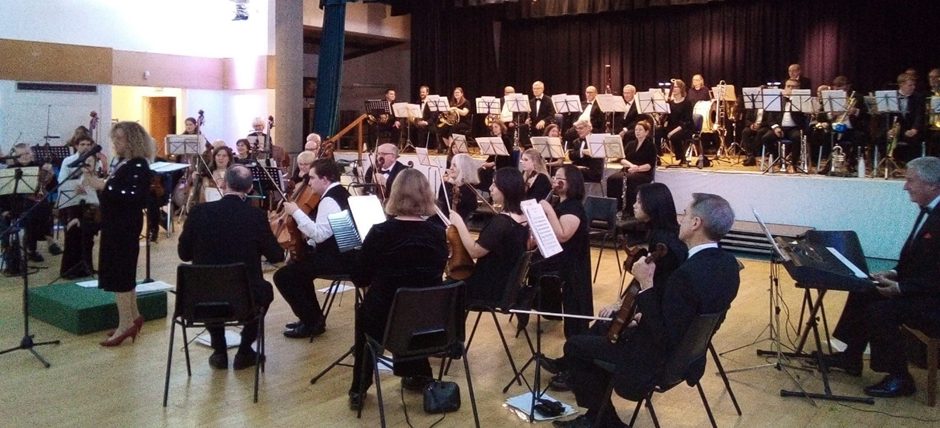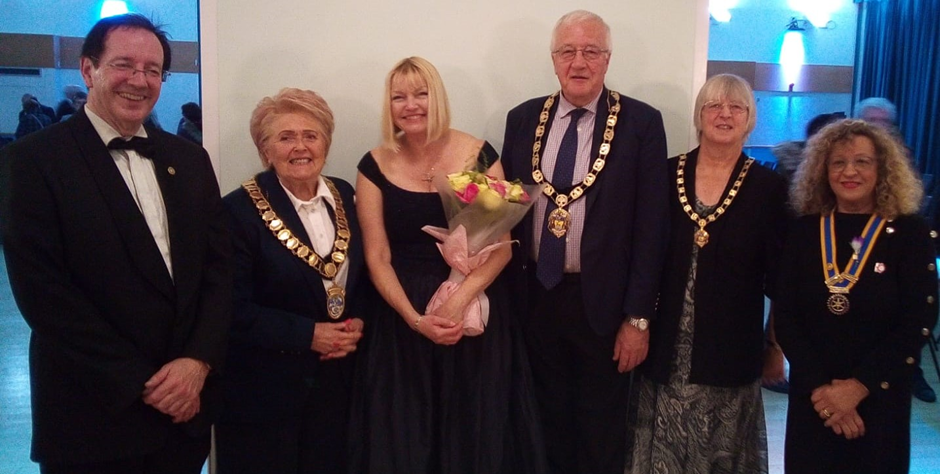 Sasha Capocci present Janice Watson with a bouquet of flowers at the close of the concert in recognition of her wonderful performances during the evenings concert.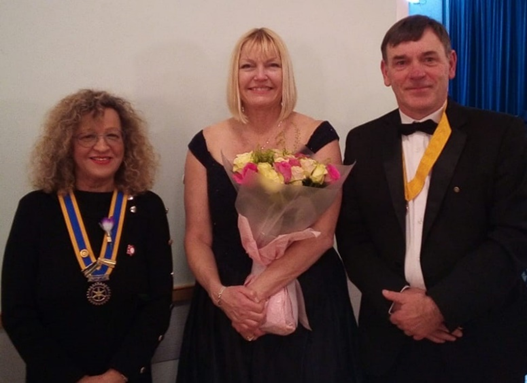 The next orchestral concert featuring Elstree Mozart Player is on Saturday 10th December, and will include a seasonal concert of Yuletide classics, plus a solo performance of Rococo Theme for Cello and Orchestra by Edwin Gatward.
https://www.ticketsource.co.uk/elstree-mozart-players/christmas-extravaganza-concert/2022-12-10/19:30/t-krdnqem