On Saturday 10th December Elstree Mozart Players, presented a fundraising Festive Concert in aid of Borehamwood Foodbank.
The charity is the designated causes for the mayor of the town Cllr Sandra Parnell, raising over £200.
The concert was attended by The Deputy Mayor of Hertsmere Borough Council, Cllr Victor Eni, with the Deputy Town Mayor Cllr Clive Butchins, and his wife Elaine, who was deputising for the town mayor.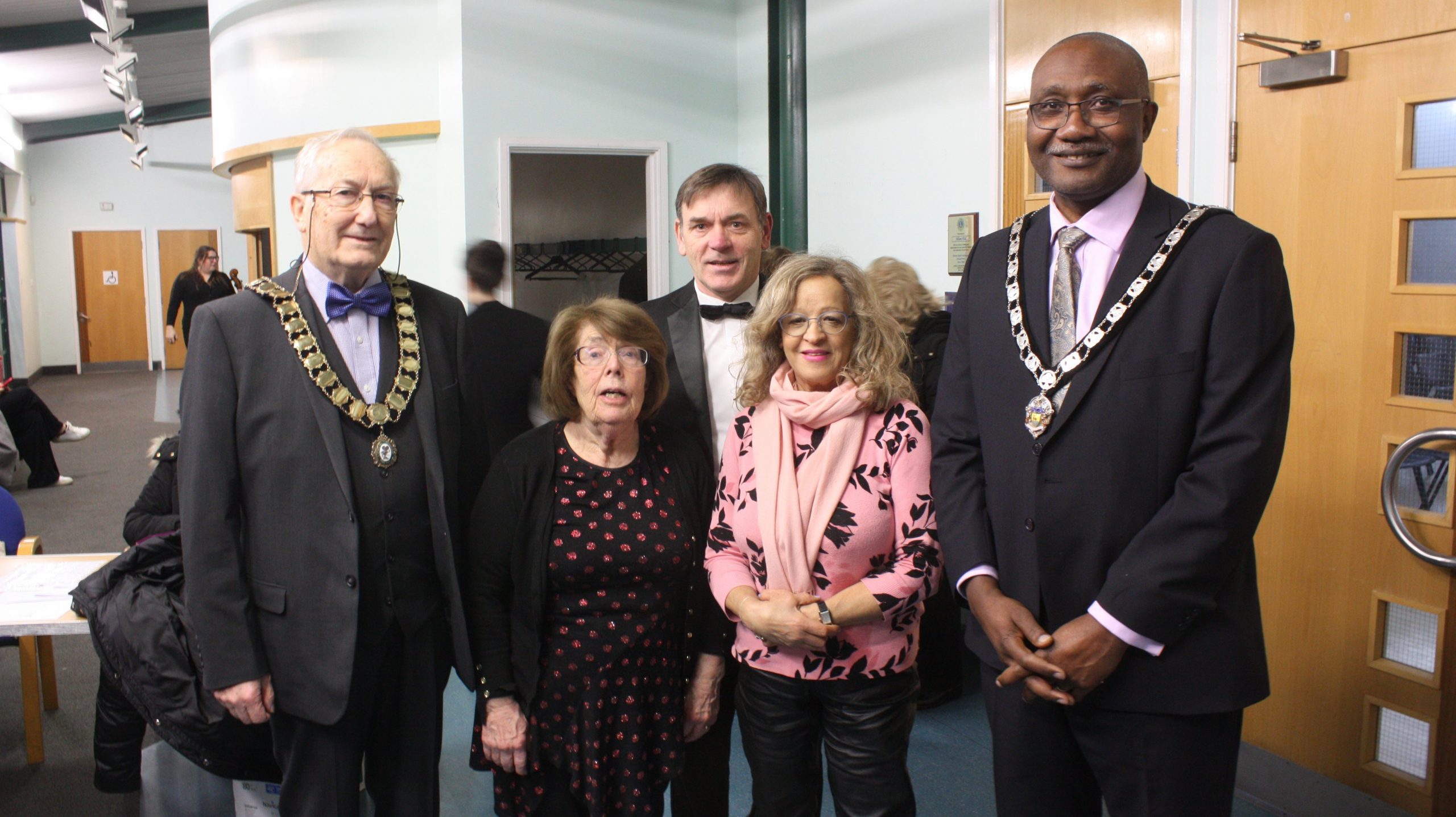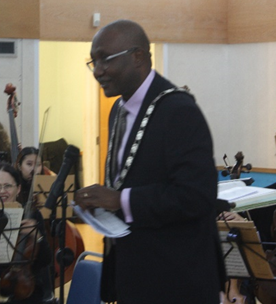 At the beginning of the concert Cllr. Eni welcomed everyone to the concert, and introduced the Leader of the Orchestra Lucy Cumming, and then the conductor, Derek Holland.
The audience were enthralled by a performance of an eighteen-year-old Cellist Edwin Gatward of Rococo's Theme for Cello and Orchestra.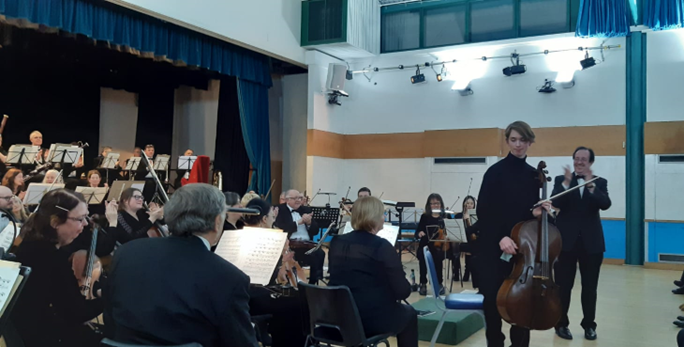 The orchestra performed a programme of seasonal festive music or all tastes, featuring Overture to Hansel and Gretel by Engelbert Humperdinck, which was conducted by Adrian Brown, a Patron of the Elstree Mozart Players. Adrian was a pupil of Sir Adrian Boult and has conducted the St. Petersburg Philharmonic Orchestra as well as many well-known orchestras around the country.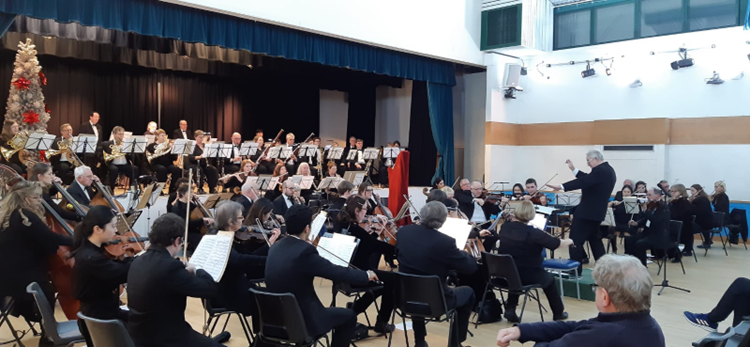 Also performed were Sleigh Ride from Three German dances K605 by Mozart, Polonaise from Christmas Eve Suite by Rimsky Korsakov; three movements from The Nutcracker by Tchaikovsky: Trepak, Dance of the Mirlitons Waltz of the Flowers, a Short Fantasia on Christmas Carols by Dorothy Parke, and Autumn from The Seasons by Alexandar Glazunov.
Also performed were two pieces from the pen of the resident composer for the Orchestra, Peter Wilson: The Field Marshals Baton and Emerald Green.
The gathered audience joined the Orchestra in singing two Christmas carols: O come all ye Faithful and Hark the Herald Angels Sing both arranged by Sir David Willcocks.
At the close of the concert Deputy Town Mayor Cllr Clive Butchins offered a vote of thanks to all those who had made the evening possible, and read a short speech from The Food Bank and town mayor Cllr Sandra Parnell.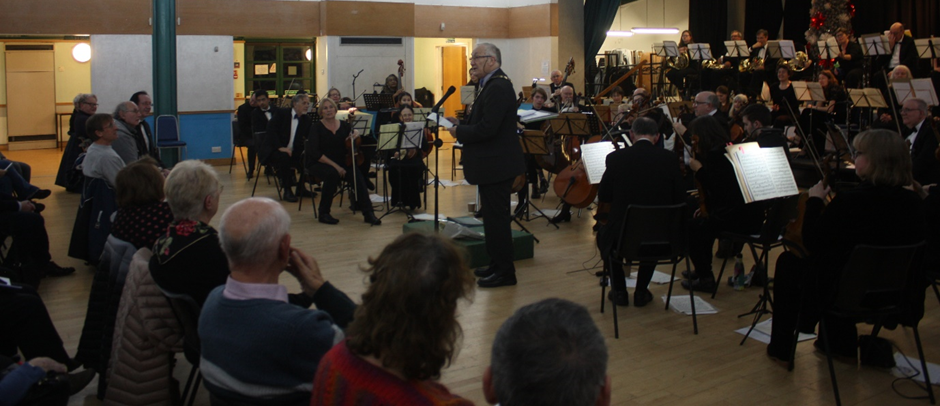 The next orchestral concert featuring Elstree Mozart Player is on Saturday 1st April 2023 and will be performing Handel's Messiah from Scratch, see below poster for more details.